No. 42P201
ROAM
Los Angeles Candle
$30.00
The City of Angels Candle reflects the feel of Los Angeles, California through aromatic blends.
Meticulously pulled essential oil scent notes of Tangerine, Palo Santo and Lemon.
Product Specs
8 Ounces
100% American Grown Soy Wax
Over 45 hours of burn time
Vessel features a mustard yellow label with white foil and blind emboss label design with the Los Angeles 42 Pressed city icon. Finished off with a copper foiled lid topper.
Policies
We ship orders every 2-3 business days. Once we ship your order, you'll receive tracking information that you can then use to keep track of your products while they are in route to you. We put so much work into the quality and craftsmanship of our products. If for whatever reason you are unhappy with your purchase, please return your product to us within 15 days of your purchase for a full refund (with the exception of shipping costs). Damaged, opened or used products cannot be returned. Still have questions? Get in touch with us at info@42pressed.com or check out our policies.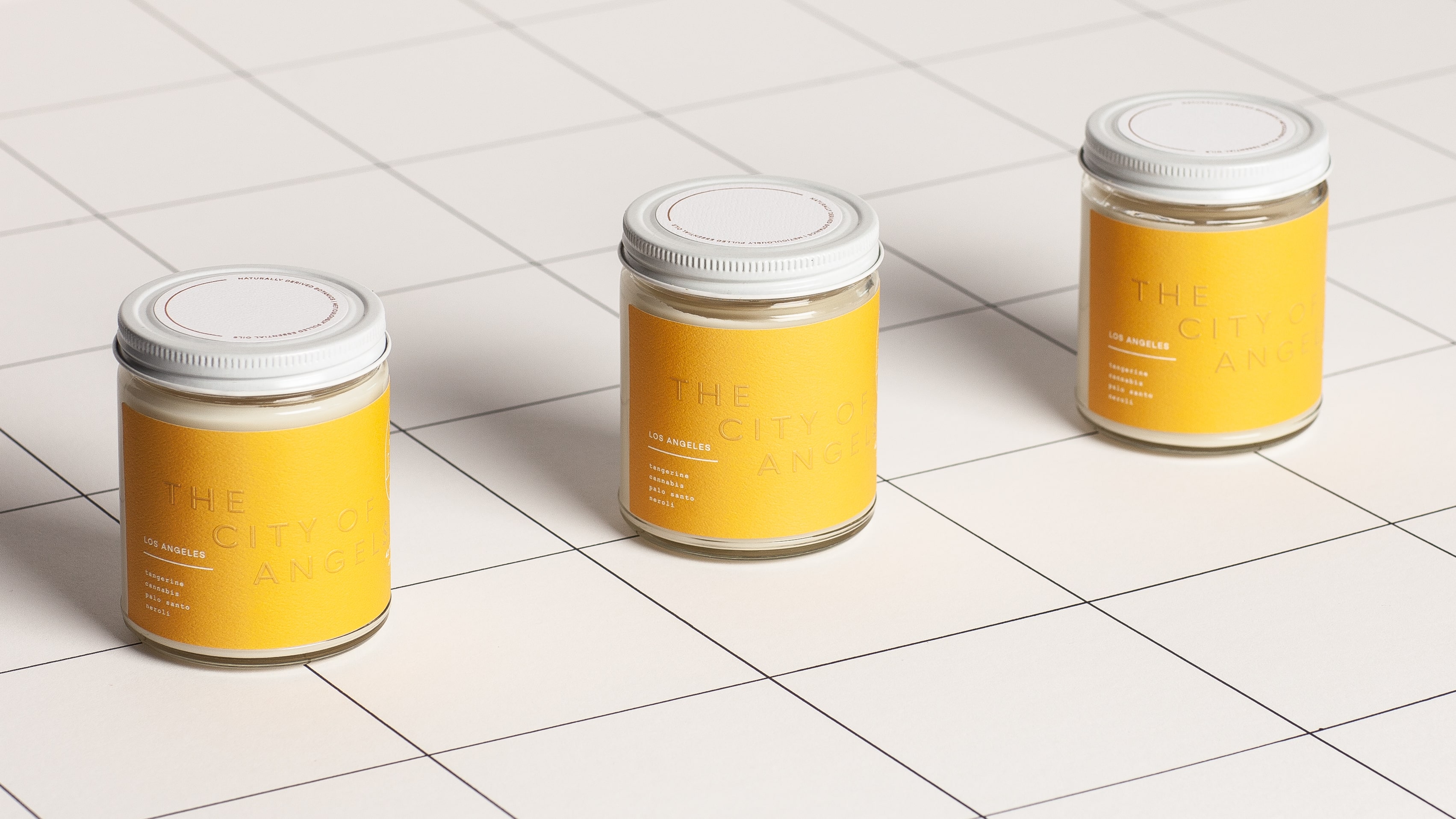 ROAM
Los Angeles Candle
You reminisce about the day's adventures spent roaming the Hollywood Hills and exploring Venice Beach. Luxe aromas of palo santo and tangerine linger into the evening, as traces of cannabis awaken your senses and transition you into the eclectic LA nightlife.