ROAM
Los Angeles Candle First Edition ROAM Wholesale
$90.00
Our best selling Los Angeles reflects the vibe and feel of Los Angeles through distinct aromatic blends. Meticulously pulled scent notes of Tobacco, Marine, Ginger and Blackcurrant.
Candles come in case packs of 6. Please select the amount of cases that you would like to order at checkout.
Product Specs
8 Ounces
100% American Grown Soy Wax
Over 45 hours of burn time
Vessel features a black and white label with copper elements. Finished off with a copper foiled lid topper.
Policies
All new accounts have an opening order minimum of $300. Existing retailers have a re order minimum of $150. We ship wholesale orders every 2-5 business days. Once we ship your order, you'll receive tracking information that you can then use to keep track of your order while en route to you. We ship all wholesale orders via UPS. Have any questions? Get in touch with our wholesale department at wholesale@42pressed.com.
TIERED SHIPPING
Orders $250 or less = $30
Orders $250 - $349 =$35
Orders $350 - $499 = $45
Orders $500 - $999 = 55.00
Orders over $1000 = Free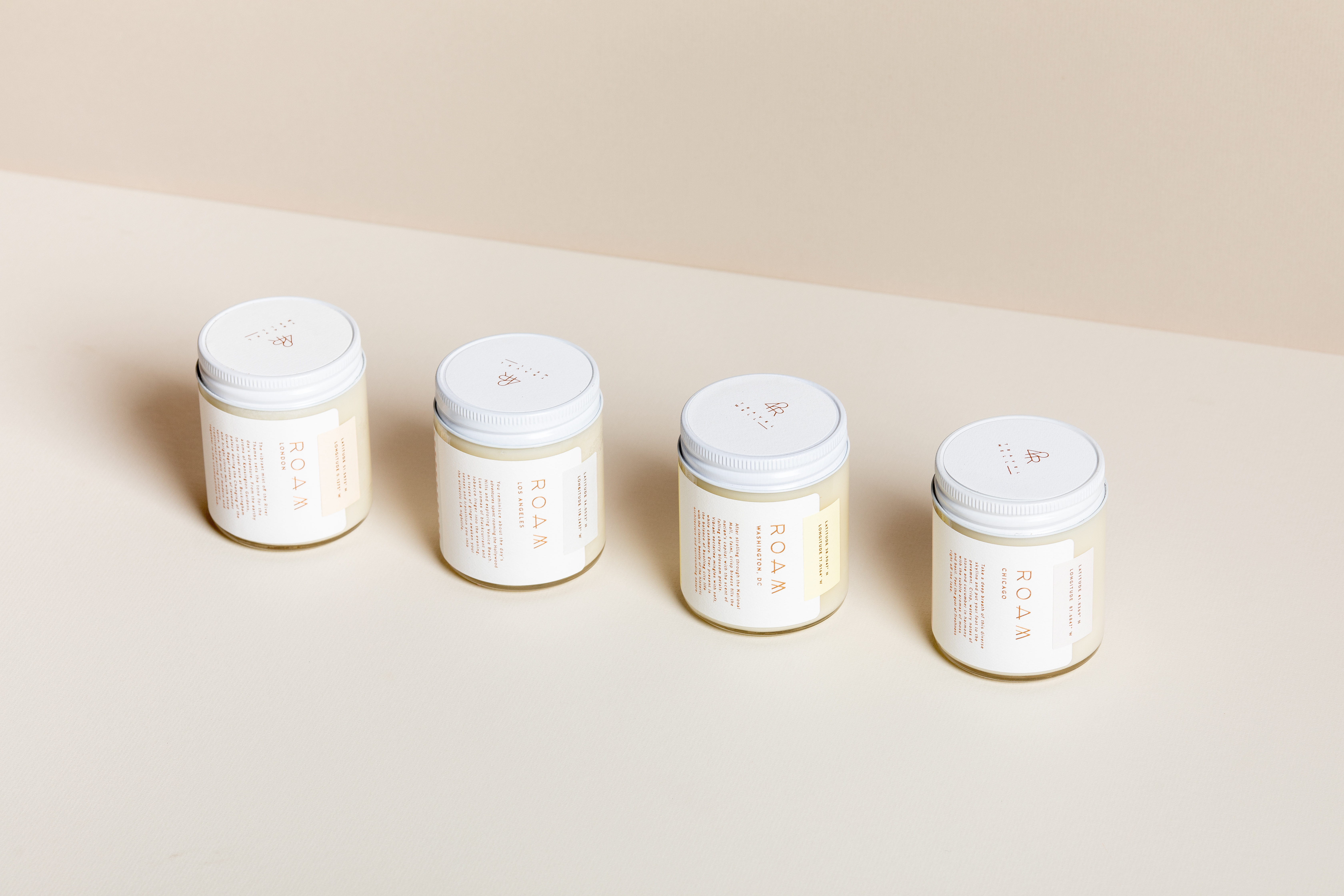 ROAM
Los Angeles Candle First Edition ROAM Wholesale
You reminisce about the day's adventures spent roaming the Hollywood Hills and exporing Venice Beach. Luxe aromas of blackcurrant and tobacco linger into the evening as traces of ginger awaken your senses and transition you inot the ecelectic LA nightlife.