No. 42P231
ROAM
Nashville City Print Wholesale
$68.00
Three color letterpress and shiny copper foil map print of Nashville, TN. Printed and pulled by hand on 100 lb. bright white stock using one of our antique presses.
Prints come in case packs of 2. Please select the amount of cases that you would like to order at checkout.
Product Specs
Size - 16 x 20
Medium - Letterpress and copper foil
Colors - Bright White Cover Stock with Copper Foil, Black, Grey and Blush Pink Ink
Policies
All new accounts have an opening order minimum of $300. Existing retailers have a re order minimum of $150.
We ship wholesale orders every 2-5 business days. Once we ship your order, you'll receive tracking information that you can then use to keep track of your order while en route to you. We ship all wholesale orders via UPS. Have any questions? Get in touch with our wholesale department at wholesale@42pressed.com.
TIERED SHIPPING
Orders $250 or less = $30
Orders $250 - $349 =$35
Orders $350 - $499 = $45
Orders $500 - $999 = 55.00
Orders over $1000 = Free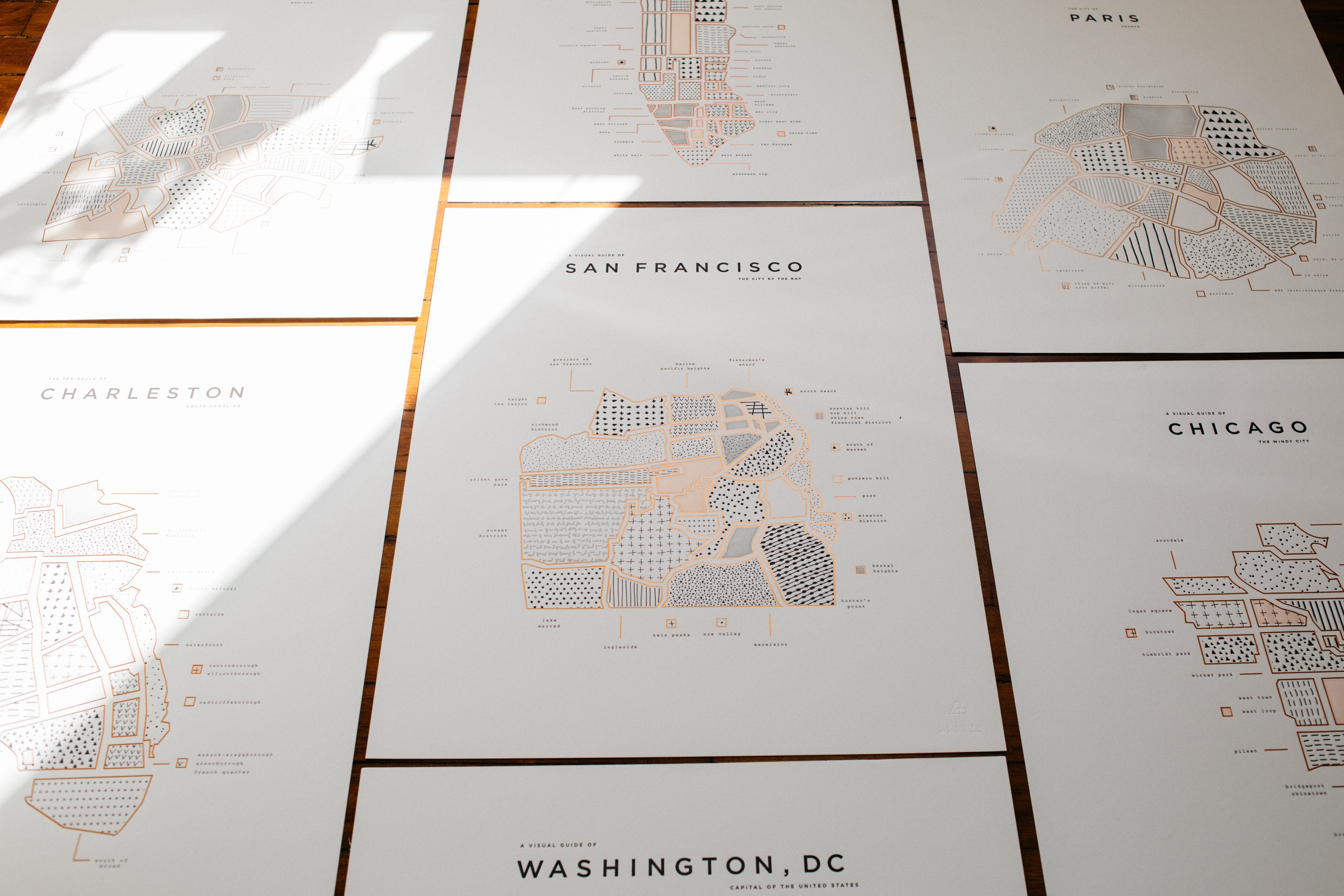 ROAM
Nashville City Print Wholesale
Designed with a keen eye for detail, this is how we view the neighborhoods that we call home. Pulled by hand on a vintage cylinder press to ensure crisp details on 100lb bright white paper. Accented with copper foil detail and a blind logo deboss.