Limited Edition
Celebrate the Slow - Collage Print
$140.00
A limited edition piece, each print letterpressed and individually numbered, a collaboration between us and our friends at Longway. 
Custom Framing
Product Specs
Size - 15 x 20
Medium - Letterpress and Collage
Colors - Bright White stock with black ink with cutout paper and cardboard wave shapes
Mailed in a durable sleeve, flat.
CUSTOM FRAMING: Each frame is made to order therefore turn around times will be longer due to the custom nature surrounding each frame built. Please refer to the custom framing infographic below for additional details before confirming your purchase.
Policies
If you are ordering an unframed print, we ship orders every 2-3 business days. Once we ship your order, you'll receive tracking information that you can then use to keep track of your products while they are in route to you. We put so much work into the quality and craftsmanship of our products. If for whatever reason you are unhappy with your purchase, please return your product to us within 15 days of your purchase for a full refund (with the exception of shipping costs). Damaged, opened or used products cannot be returned. Still have questions? Get in touch with us at info@42pressed.com or check out our policies.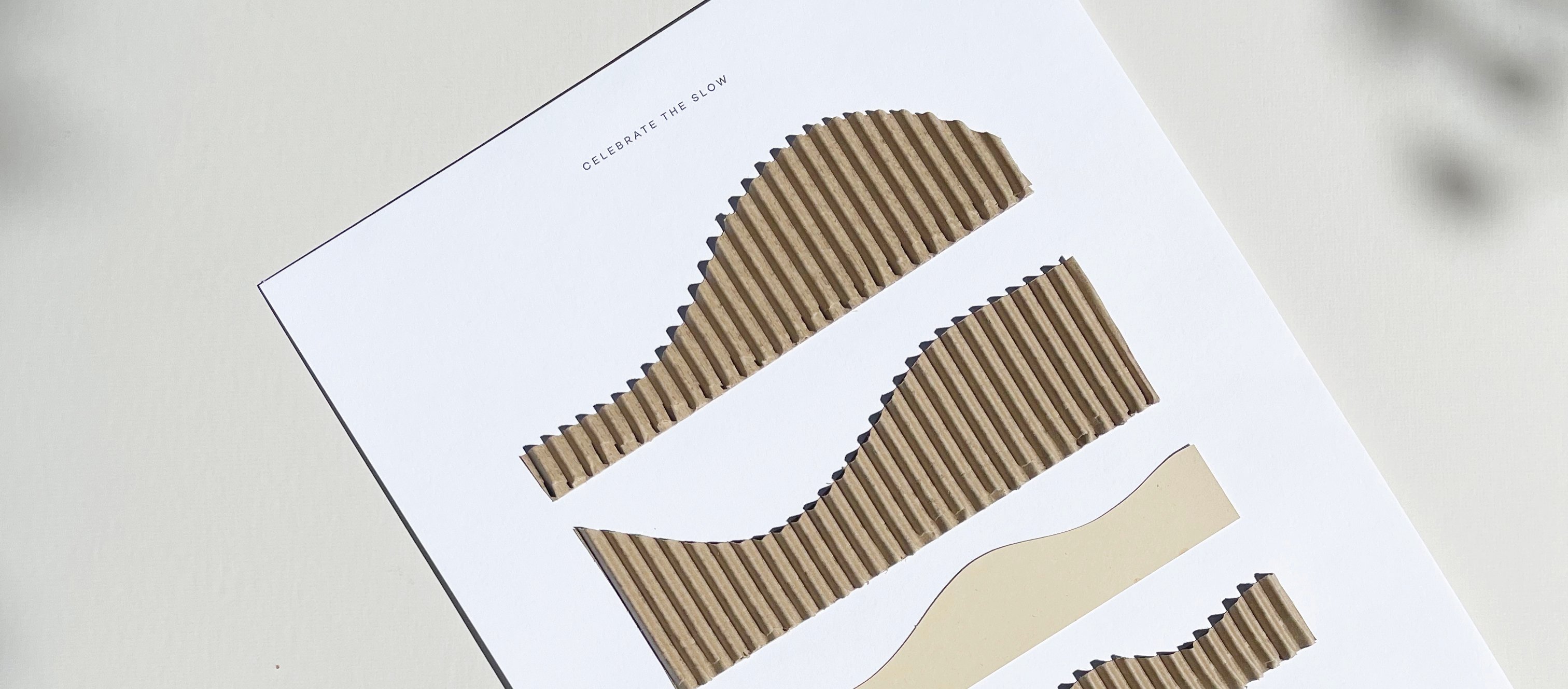 Limited Edition
Celebrate the Slow - Collage Print
Limited edition print. Letterpressed by hand, a medium that is the epitome of celebrating the slow, color by color on one of our antique presses. Mimicking the shape of a wave using collage cut paper and cardboard. Purchase unframed or natural frame (no matte)