No. 42P312
Anthology
Charleston Colors Print
$120.00
Curated bookcloth swatches, assembled by hand on bright white paper which is then letterpressed one by one to create a tactile feel with no two pieces exactly alike.
Product Specs
Size - 15 x 20
Medium - Letterpress and hand curated, cut, and applied bookcloth swatches
Colors - Bright White Cover Stock with Black ink



Policies
If you are ordering an unframed print, we ship orders every 2-3 business days. Once we ship your order, you'll receive tracking information that you can then use to keep track of your products while they are in route to you. We put so much work into the quality and craftsmanship of our products. If for whatever reason you are unhappy with your purchase, please return your product to us within 15 days of your purchase for a full refund (with the exception of shipping costs). Damaged, opened or used products cannot be returned. Still have questions? Get in touch with us at info@42pressed.com or check out our policies.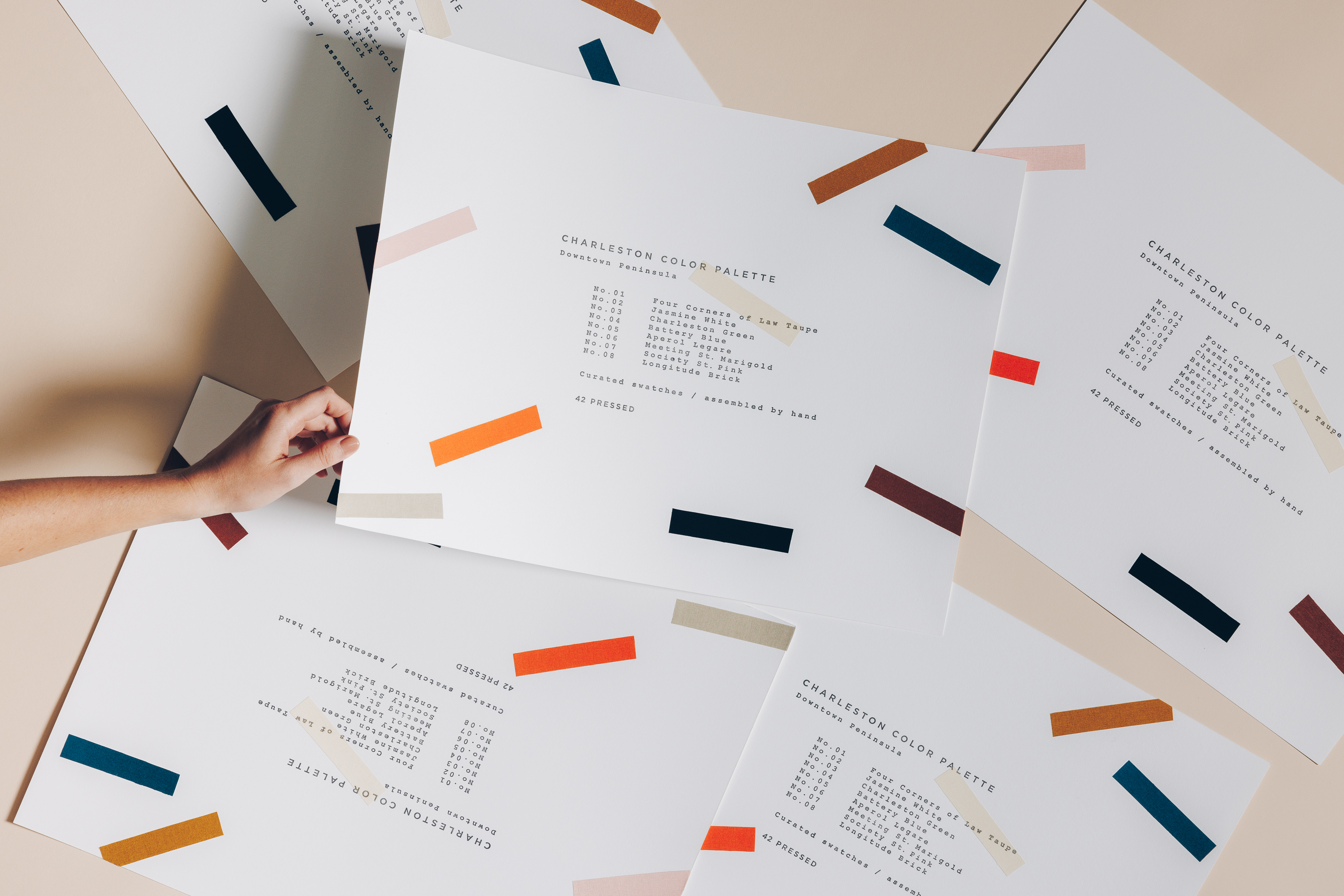 Anthology
Charleston Colors Print
Designed with a keen eye for detail, this is how we view the neighborhoods that we call home. Pulled by hand on a vintage cylinder press to ensure crisp details on 100lb bright white paper. Accented with copper foil detail and a blind logo deboss.