No. 42P301
SCAPE
Desert Candle Wholesale
$108.00
Inspired by the desert landscape. Insanely thoughtful scent notes of Clary Sage, Pinyon, Copal and Dry Woods.
Candles come in case packs of 6. Please select the amount of cases that you would like to order at checkout.
Product Specs
8 Ounces
100% American Grown Soy Wax
Over 45 hours of burn time
Vessel features frosted glass with a torn label created to mimic a desert landscape. This label is a double layered - blush pink sunset on the bottom with clay red cliffs on the top. This layering effect creates a copious amount of texture and depth. Due to the handmade process behind this label, we ask that you keep in mind that each candle label will be slightly different with no two exactly 100% alike. Finished off with a foiled lid topper and housed in a white cotton bag adorned with a letterpress hang tag, which makes it ideal for gifting.
Policies
All new accounts have an opening order minimum of $300. Existing retailers have a re order minimum of $150. We ship wholesale orders every 2-5 business days. Once we ship your order, you'll receive tracking information that you can then use to keep track of your order while en route to you. We ship all wholesale orders via UPS. Have any questions? Get in touch with our wholesale department at wholesale@42pressed.com.
TIERED SHIPPING
Orders $250 or less = $30
Orders $250 - $349 =$35
Orders $350 - $499 = $45
Orders $500 - $999 = $55
Orders over $1000 = Free
Looking to gift this?
Check out our .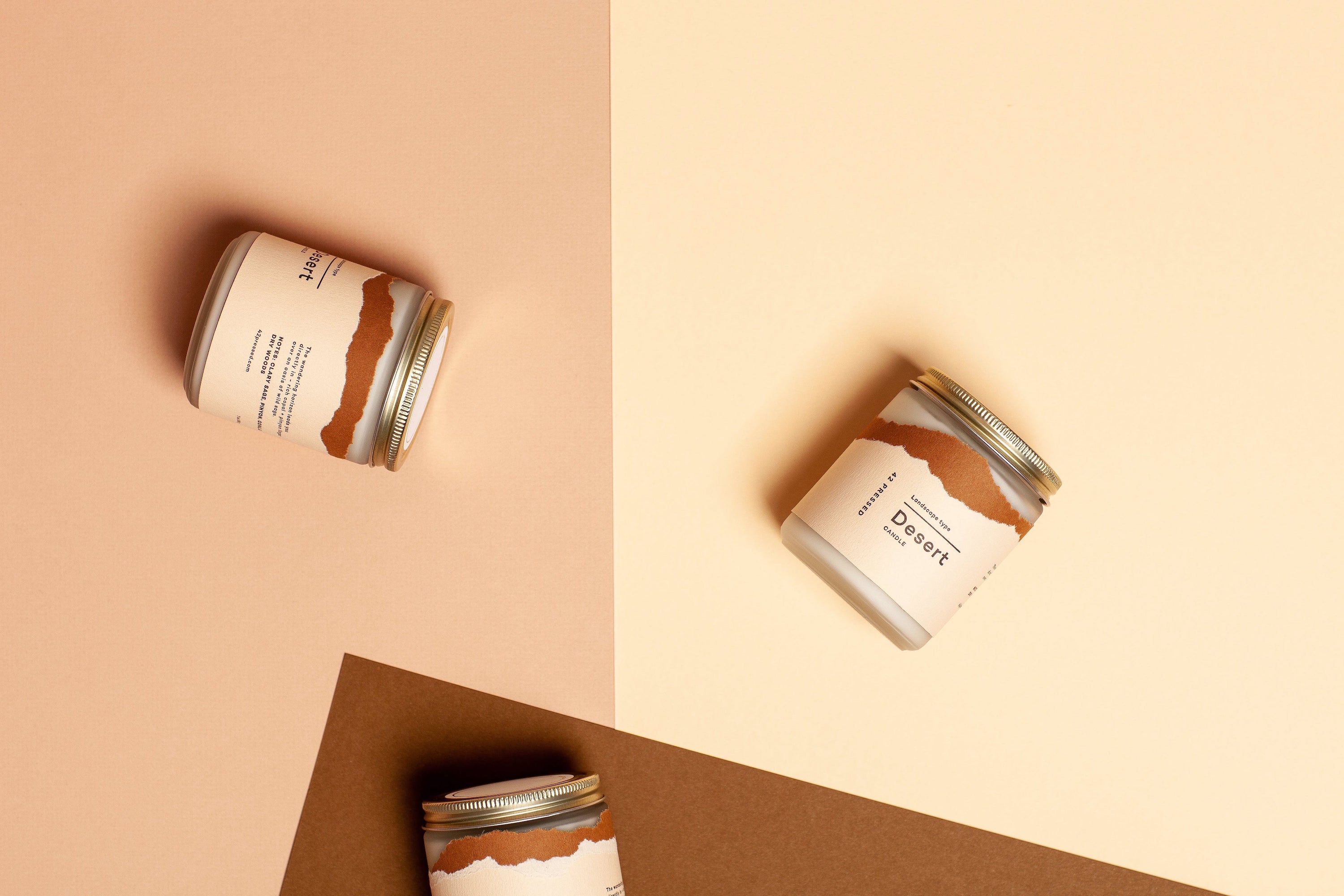 SCAPE
Desert Candle Wholesale
The wandering horizon leads you directly in - rich copal + pinyon linger over an oasis of wild sage.
Our Scape Collection is a landscape study that evolved into a line of home goods using deliberately ripped, shaped or cut paper designed to mimic specific landscape horizons that have become expressions of our own regional identities.