No. 42P310
Anthology
Flag No. 3
$325.00
Flag 3 is angular and simple, with striking blue book cloth traveling down the duck cotton canvas flag.
These flags tell a seamless story of color, texture, and style through their hand applied bookcloth detail.
Product Specs
FLAG- 23" W x 81" L , duck cotton weave, natural fibers.
DOWEL- 3.75" W x 23.5" L, held together by magnetic birch wood.
Hung minimally by a wooden magnetic dowel included. For interior use only.
Policies
We ship orders every 2-3 business days. Please allow 3-5 days for flag assembly time. Once we ship your order, you'll receive tracking information that you can then use to keep track of your products while they are in route to you. We put so much work into the quality and craftsmanship of our products. Because this is a one of a kind original art piece, all sales are final. No exceptions. Still have questions? Get in touch with us at info@42pressed.com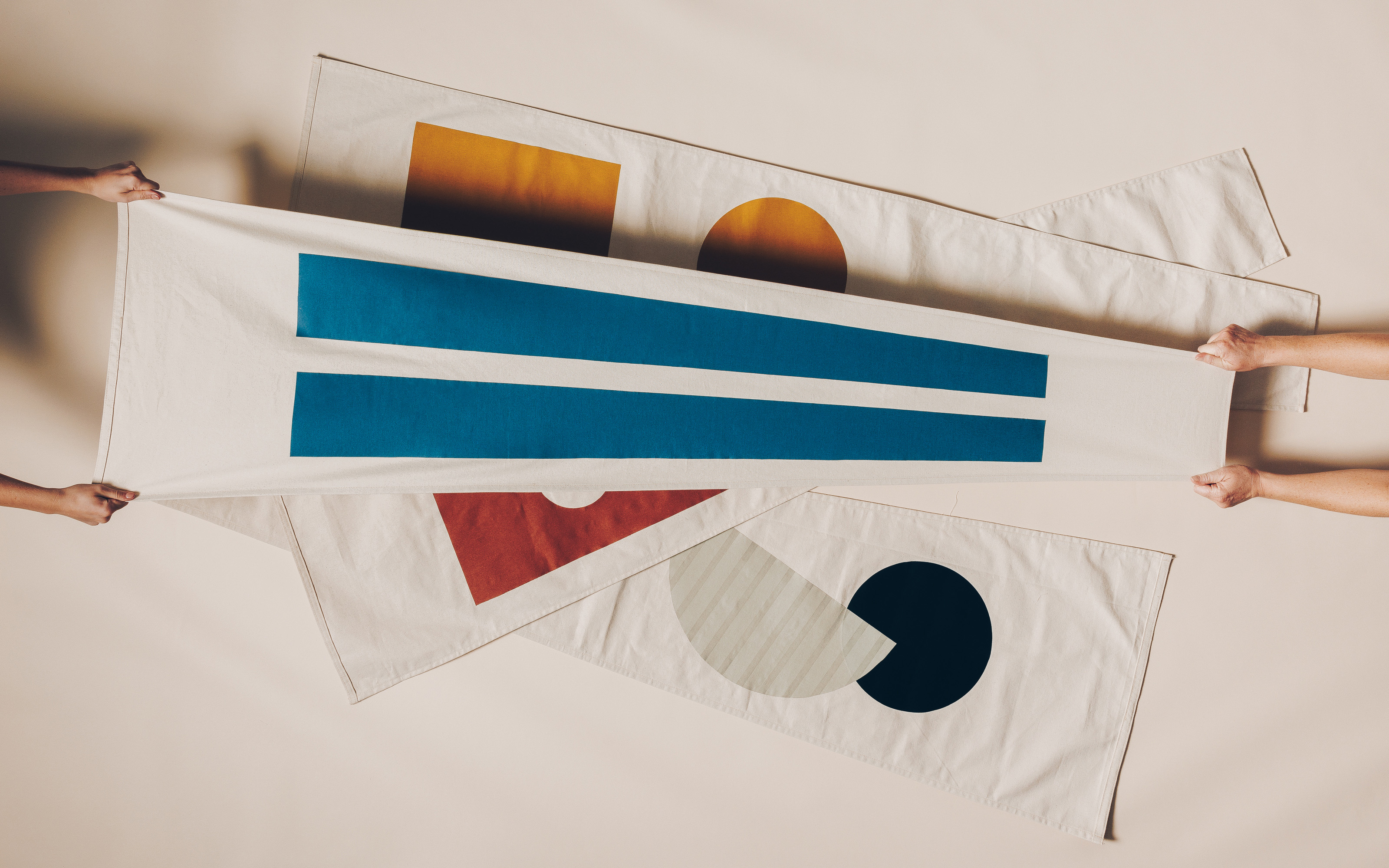 Anthology
Flag No. 3
A collection of hand cut and letterpressed interior flags that reflect a nostalgic ode to the sea and a presence in the scape of a home. We believe in the power of bold shapes, unassuming neutrals, and interior homewares that allow for emotional durability based on the wonders of travel.