No. 42P208
ROAM
San Francisco Candle
$30.00
The City by the Bay Candle reflects the feel of San Francisco, California through aromatic blends. Meticulously pulled essential oil scent notes of Clary Sage, Bergamot, Vetiver and White Sage.
Product Specs
8 Ounces
100% American Grown Soy Wax
Over 45 hours of burn time
Vessel features a burnt orange label with white foil and blind emboss label design with the San Francisco 42 Pressed city icon. Finished off with a copper foiled lid topper.
Policies
We ship orders every 2-3 business days. Once we ship your order, you'll receive tracking information that you can then use to keep track of your products while they are in route to you. We put so much work into the quality and craftsmanship of our products. If for whatever reason you are unhappy with your purchase, please return your product to us within 15 days of your purchase for a full refund (with the exception of shipping costs). Damaged, opened or used products cannot be returned. Still have questions? Get in touch with us at info@42pressed.com or check out our policies.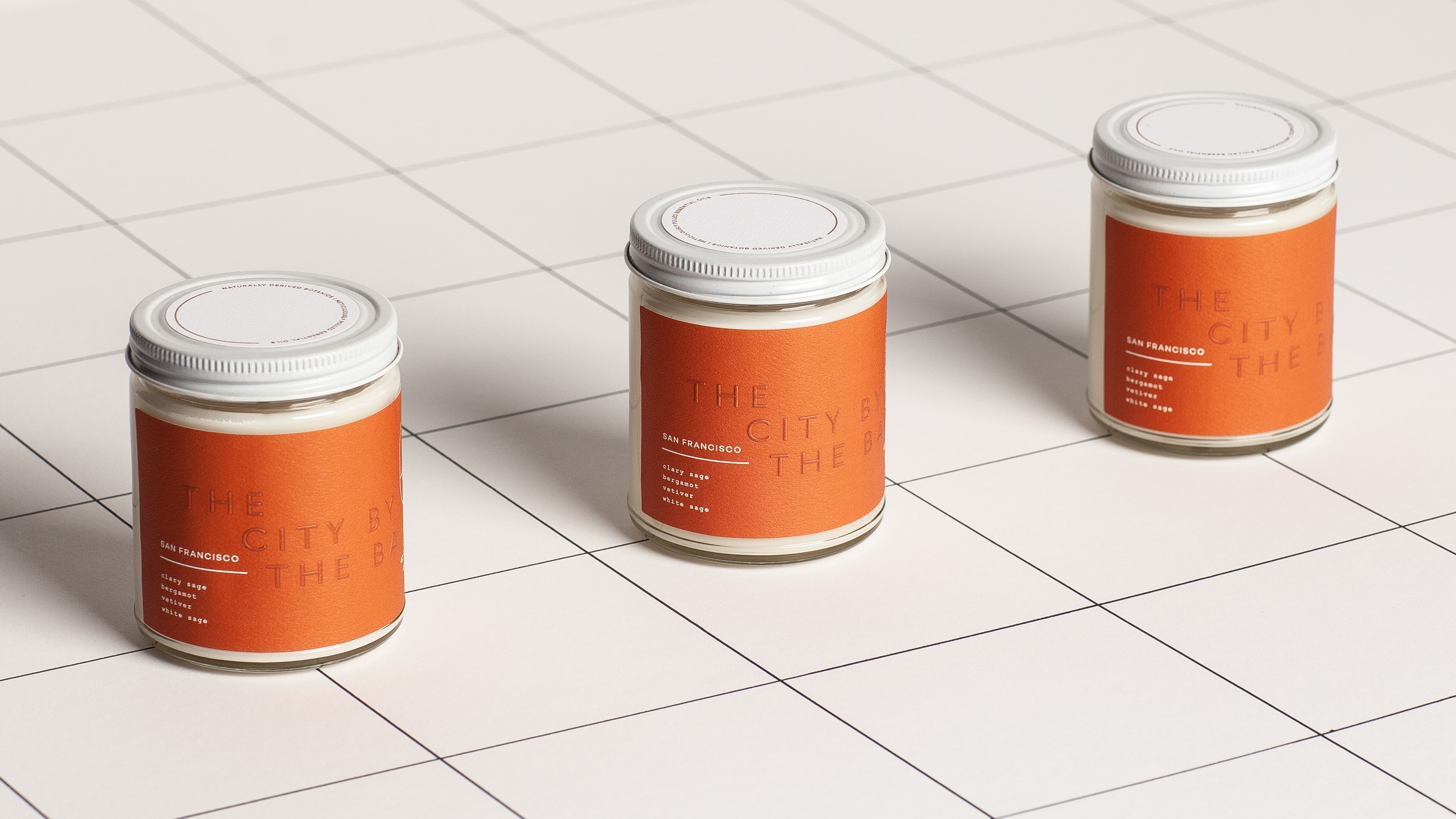 ROAM
San Francisco Candle
Take a break from the dusty trail and cross the Golden Gate Bridge into the city by the bay. A city full of life and aromas, look for rich notes of clary and white sage that mingle with the blossoming bergamot, while staying grounded with the rich essence of vetiver.